Posts tagged 'Swiss Evaluation Society'
I had the pleasure last week to run a workshop for 2 days in Berne, Switzerland on the theme Integrating Communication in Evaluation organised by the Swiss Evaluation Society and LAUCO Training and Evaluation. In my research for the workshop, I discovered some new resources on communicating evaluation results, here are a selection:
1. Evaluation Reporting:  A Guide to Help Ensure Use of Evaluation Findings – from Centers for Disease Control and Prevention, (2013) (pdf) >>
2. Evaluation guide – developing a communications plan for evaluation – from the Pell Institute (2014)>>
3. Communicating Evaluation Results – Presentation by the Asian Development Bank, 12th Meeting of the DAC Evaluation Network, June 2011 (pdf)>>
4. Communicating and Reporting on an Evaluation –  from the American Red Cross & CRS (2008), (pdf) >>
5. Tips for delivering negative results (blog post – J. Sinclair), 2013 >>
This photo from Patricia Goldschmid of myself explaining some points at the workshop – thanks again for all the participants for making it such an enjoyable experience!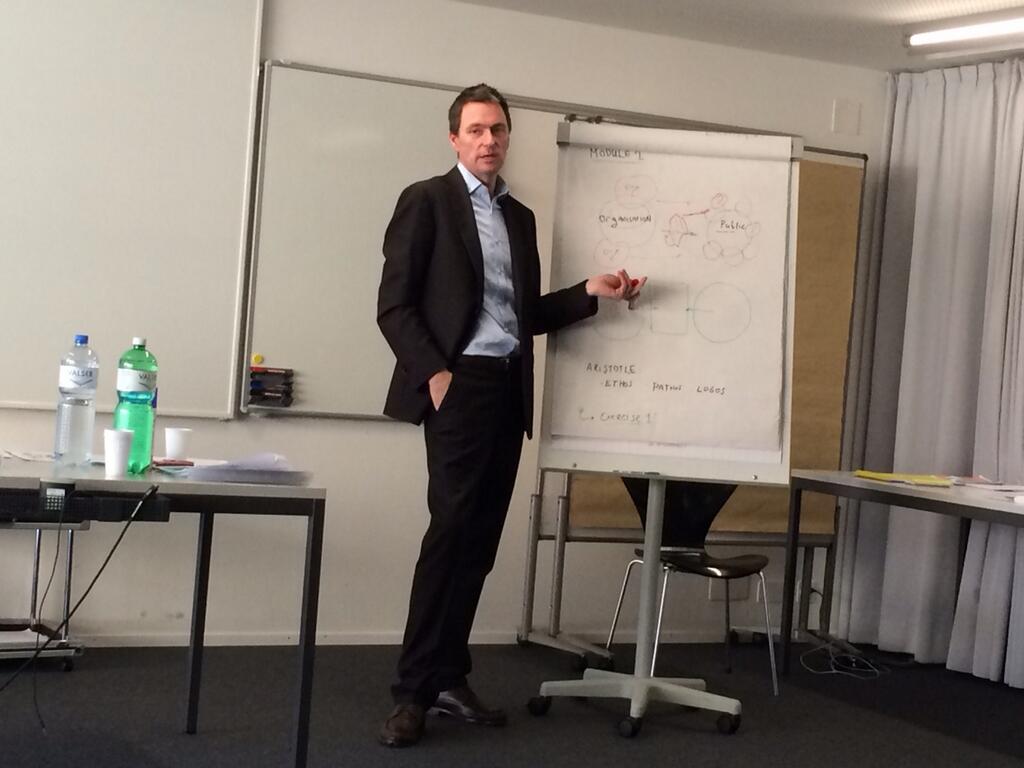 Glenn